Salem Bars & Restaurants
Karl's Cabin
6005 Gotfredson Rd., Plymouth, MI 48170
734-455-8450
The ambiance of this restaurant is amazing. It's very dim, and the faux log cabin look is pulled off really well. But the food here is the main treat. From their burgers (hint: go with the Cabin Burger) to their pasta dishes, the food here is to die for. If you can't turn down a good mac 'n' cheese, you won't be disappointed with the Adult Mac 'n' Cheese. And if you're into meatloaf, well, you've found the right place.
Lyon Grille
20889 Pontiac Trail, South Lyon, MI 48178
248-437-4903
For an upscale restaurant with a small-town ambiance, Lyon Grille is the restaurant to visit. Their lamb chops are peppered and cooked to perfection, while the Tuscan chicken is mouthwateringly good and is served with a beautiful presentation. But honestly, the crowd favorite here is hands-down the Citrus Chicken Pasta, a penne dish with a citrus cream sauce and a variety of vegetables.
Nassau Grill and Bar
15095 Sheldon Rd., Plymouth MI 48170
734-414-7660
You cannot come across better seafood options than at Nassau Grill & Bar. Their Mahi Mahi fish tacos are in a class of their own. If you're a little apprehensive about the idea of "fish tacos", one bite of this and you'll be a believer. Another thing they excel at here: crawfish. Battered, fried and then topped with a delectable sauce, this is another dish first timers have to give a shot.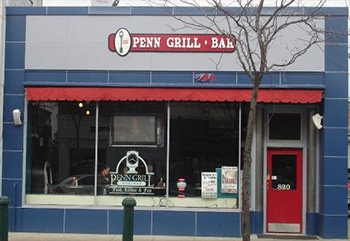 Penn Bar and Grill
820 Penniman Ave, Plymouth. MI 48170
734-453-3570
While the Salem area is home to more bars than you can count, The Penn stands out the most for one reason: their FOOD! The waffle fries here are worthy of an entree themselves, while the sandwiches are the crowd favorite. The chicken club is eye-opening, and the ham and cheese calzone is gooey perfection. As far as the ambiance goes, it's a sports bar at heart, so don't even bother calling in a reservation.
Rusty Bucket Restaurant and Tavern
15400 Sheldon Rd., Northville, MI 48168
734-254-9699
Serving a little bit of flavor from all over the world — spaghetti, seafood, nachos, chili, hamburgers — there's a lot of variety at the Rusty Bucket. But if you're unsure of where to start, go with the Elvis burger. It's a huge patty topped with onions, relish and cheese sauce. It certainly isn't the most healthy option they offer, but the regulars love it. If you'd rather have something a bit healthier, go with the BBQ Salad or the Thai Steak Salad. At Rusty's, a salad doesn't have to be boring.
---
Copyright © 2021 | All Rights Reserved.